Austria is paying interest rates for agricultural investment loans and farmers repay only principle. Provinces also provide stimulations. Purchase of tractors and farming machinery are currently being stimulated. Province is sub-financing up to 50% funds. Austria received over 4 billion euros from EU in the period from 2007 to 2013 for incentivizing agriculture and provided four billions more, amounting stimulations for Austrian agriculture to over 8 billion euros in that period!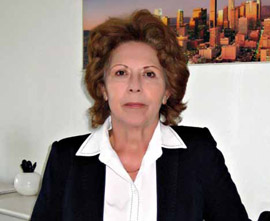 The head of the representative office of the Serbian Chamber of Commerce (PKS) Office in Austria, Vera Vidović has been living and working in Austria for 25 years. She is quite familiar with economic situation of this EU member and she often stresses, when she talks to our entrepreneurs visiting Austria or at meetings here in Serbia, that we should apply many elements which made Austrian economy and agriculture one of the most developed. Especially in agricultural sector since Austrians annually collect 4 billion euros from agriculture.
– Austria is highly developed country where, according to Austrian statistics data for 2012, almost 4 billion euros or 1.4% GDP is collected in primary sector – agriculture, forest and fishing industries. Austrian agriculture is continuously growing in accordance with global market requests along with increased demand for ecologically produced agricultural products – Vera Vidović states for Biznis magazine.
However, she stresses that Austrian agriculture is not growing by itself. Its development is managed by the state which, in accordance with measures of EU policy and its active effect on their adoption, regulations and financial support, directs its development. Since Austria joined EU in 1995, the development of agriculture has been intensified and complete agriculture attained a new quality: number of farmsteads decreased (from 239,000 to 173,000) but the size of farmsteads increased (from 15.3 to 19.5 acres), number of cattle decreased, but the production of milk increased, Vera Vidović explains.
Read more in print edition